Audio.Flow
A downloadable game for Windows
Audio.Flow is a fast paced, procedural rhythm game where you can play using your own music! This is still a work in progress, but the goal is to have an early access version ready by May 2019 2020?.
The game aims to provide an immersive audiovisual gameplay which enhances your listening experience. If you're the kind of hardcore gamer that takes pleasure in showing off your inhuman reflexes, Audio.Flow has got you covered too! Chill out in casual mode or normal mode, or go for the big high scores in hardcore mode - the choice is yours. See how well you are performing compared to other players during the race, or compare your scores against other players through the leaderboard.
Use the music library to manage your songs. Create playlists and play through them in a sequence. Or play one of the built-in songs!
Enter boost mode when entering a tunnel and gain an additional score multiplier. Keep it going for as long as you can! When you miss a block, the boost mode will end. If you can keep it until next tunnel, the multiplier will increase. Can you handle the pressure?
-----
Vertical slice is out!
Disclaimer:
Requires MP3-files. Use the playlist editor to create playlists, browse and add songs from your disk. Now features built-in songs!
Only tested in 1920x1080 and 3440x1440. Might look weird in other resolutions.
Haven't tested on a lot of different hardware yet. Lower-end pc's might suffer until optimization phase.
I recommend Normal difficulty. Casual is very.. well, casual. Hardcore probably needs a little tuning, but if you're up for it – go ahead 😊
No leaderboards yet, and probably won't be until early access.
Known bugs / issues:
After loading the first songs, there will be some lag at the start of the level. I have yet to optimize.
Some people have reported being stuck on loading screen (after choosing song). I haven't been able to reproduce. Please report if this happens to you.
Download
Download
AudioFlow Playtest Release
157 MB
Install instructions
Download and run the .exe ;) 1080p will probably give the best experience.
Comments
Log in with itch.io to leave a comment.
This is a "baby" block, sometimes it counts, but most are count as missed.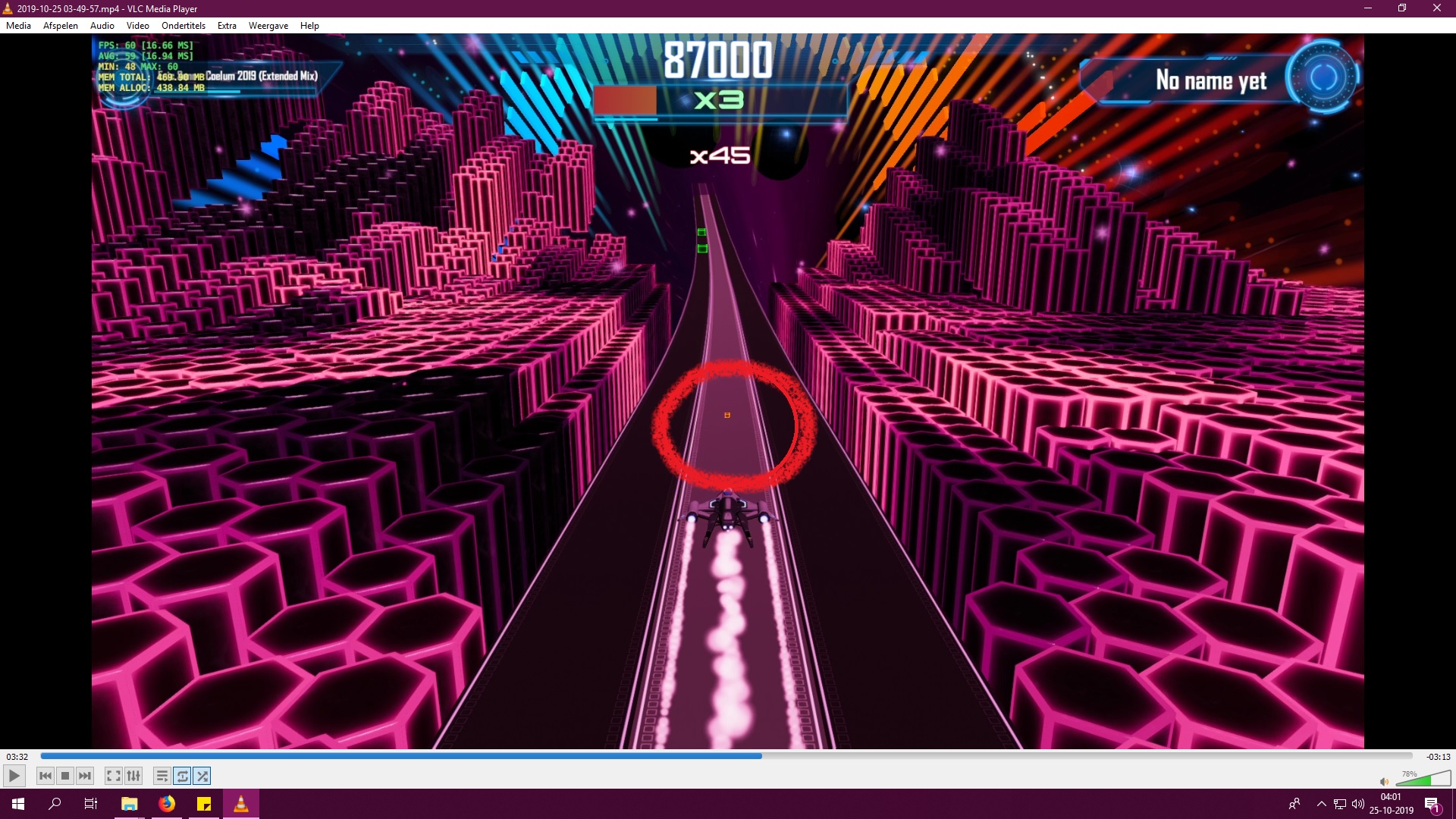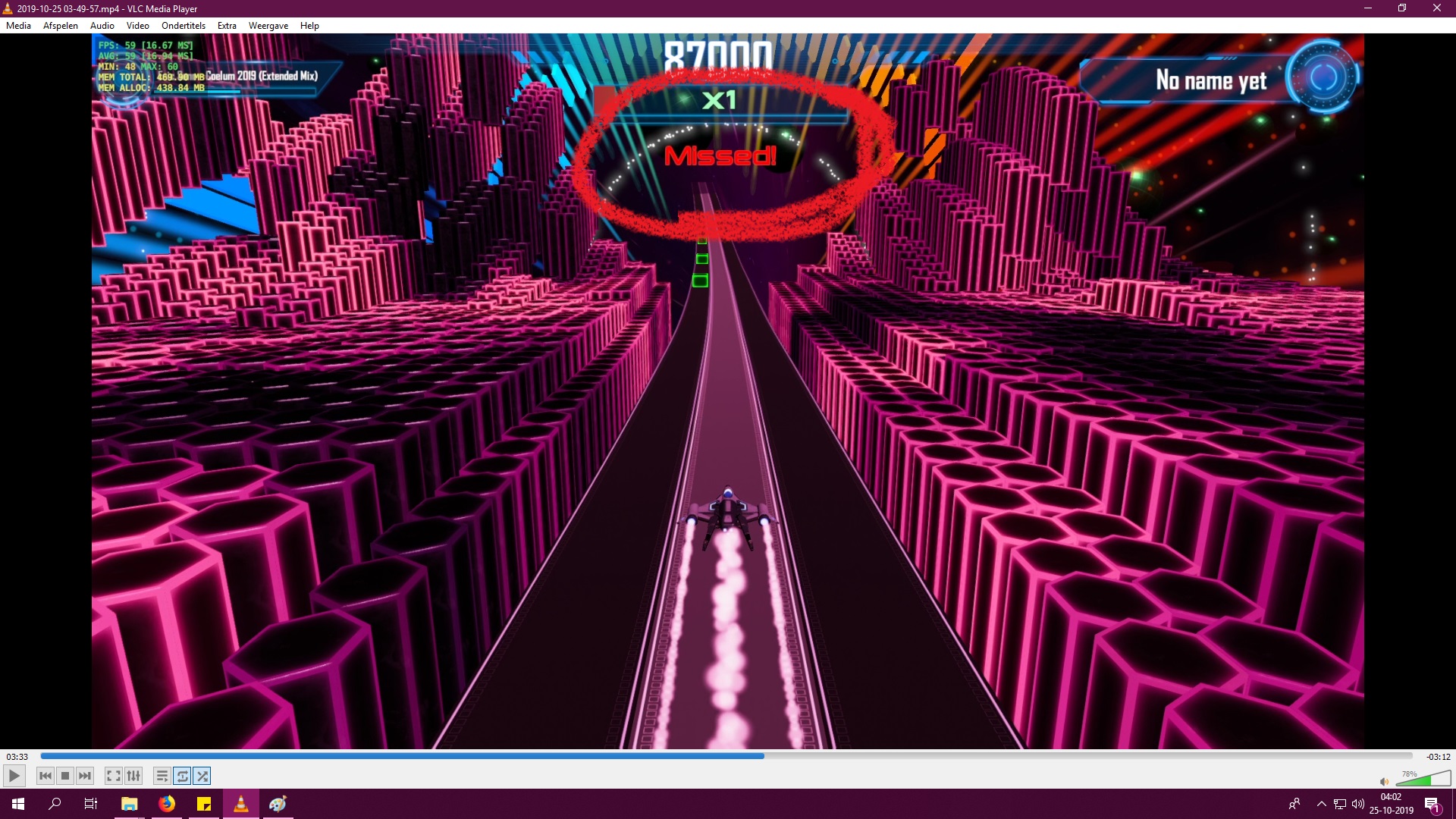 Nice, as a hooked Audiosurfer I love new games like this. Did have some minor lag (blocks very mini on lane, and then saying I missed), but overall it was nice! Would love options for sound on impact. I uploaded my first ride at my channel, not using the bonus option yet tho. ;)
Hey, that's really cool! I noticed a distinct lack of blocks on this song.. which difficulty was it? :)
Btw, if anyone is wondering, I haven't abandoned this project! I've just explored several different ideas that ended up being *very* time consuming.. But I fully intend on completing it, sooner rather than later (hopefully). I'll definitely add some impact sounds for you :)
Easy! :D I noticed some 'baby" blocks, like really small onces. They did not count tho if I got them (Missed) Not sure if you are feeding your blocks right :p I'm so used to using mouse and move free on the lanes (Audiosurf 1), the "middle pull" is def something I will need to practice allot. Also finding the best Visual settings for my PC and record prog i see I need to look at, because I seen it's not the best in this vid. (Sry! I will put a better vid as soon as I made one) Whoohoo happy @impactsounds!
Nothing is set in stone yet, so I might change the input (and amount of lanes). I'm also fairly open to any and all suggestions! That is, I'm trying to steer clear of the big ideas that'll take forever to implement -- lesson learned :)
Can confirm that small blocks that cannot be hit (resulting in a forced miss) do spawn. Depends on the song, however.
Desperately needs a tutorial. Otherwise a very cool concept. Keep it up.

Looks, sounds and plays great!
I can't download this thing I am on a Mac
Hmm I'll attempt a mac build in the future, but I don't really have a Mac to test it on myself.. Are you volunteering as a tester? :)
maybe, yes. But my replie's most likely will be quite delayed. But if you want I am, yes, volunteering.